Isolocity is the complete automotive quality management system for IATF 16949:2016

We are compliant with AS9100D and ISO 9001

Isolocity offers in-house automotive compliance standard experts, Full-support and training with certification roadmap, Scalable software with customizable UI, Stress-free audits and certification, Secure Cloud Infrastructure, and Smart System-wide Automations
Built for the Automotive
Industry
Inspection Management – Our tablet-friendly solution manages product inspections to allow you to achieve consistency in production techniques and testing requirements. Our inspections module helps streamline all parts of your production process from receiving materials to shipment of a finished product. Isolocity provides full traceability in inspections and allows for the data to be readily available.
Document Control and Change Management – Through Isolocity's document module, you will be able to easily manage all your important documents from creation to approval. These documents can be easily viewed by team members and any related training can be assigned within the application. Isolocity also ensures that any changes, either to documents or other processes, are captured through our Change Control Module. This supports IATF 16949:2016 compliance and ensures you are ready to properly manage change.
Equipment Calibration & Maintenance – Isolocity's equipment inspection module allows you to streamline your equipment calibration and maintenance process. With the automotive industry's focus on manufacturing and assembling, it is important that the tools you use are regularly calibrated and maintained properly. Isolocity helps this process by scheduling calibration and maintenance.
Companies that
have trusted us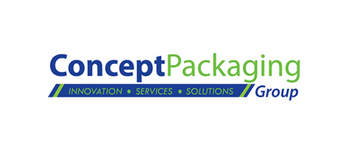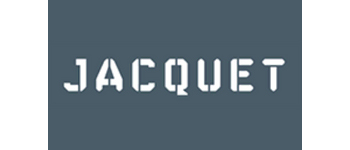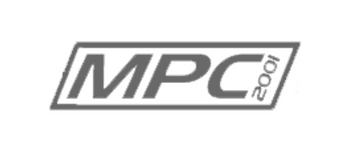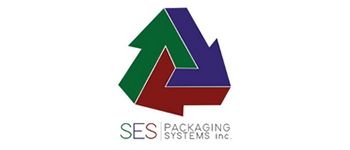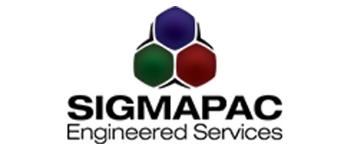 We Provide Support Based on the
needs of the Automotive Industry

Problem: Supply Chain Challenges
The automotive industry has a complex and global supply chain which can make it difficult to maintain efficiency.
Our Solution: Isolocity's supplier qualification module helps ensure that all necessary supplier certifications and documents are stored and easily accessible. Suppliers can easily upload certifications and documents through the supplier portal. Furthermore, this module will also provide you with metrics surrounding your supplier's performance including on-time delivery.

Problem: Changing Consumer Preferences
Consumer preferences are constantly changing, and companies need to stay on top of these changes in order to remain competitive.
Our Solution: Isolocity's Planning Modules help you ensure that any risks and project planning are adequately documented. Furthermore, our document control module helps you easily update documentation and issue training on any changes that may result from these planning reports.

Problem: Stringent Regulations
Automotive companies must comply with a wide range of regulations, including emissions, safety, and fuel efficiency standards.
Our Solution: These regulations can be easily maintained and while using Isolocity, in addition to being efficient. Isolocity will help streamline all parts of your compliance from Inspection Management to Document Management.
Isolocity was designed with ISO compliance in mind with easy-to-navigate modules.

We offer a variety of analytics and downloadable reports which can be helpful for trend analysis and reporting requirements.

We are device agnostic. Work from your laptop or mobile and you will have the same awesome user interface.

We know vape is an evolving industry therefore we release updates almost every month to make sure we always remain compliant.
We provide extra resources to help the client be successful – watch and learn at your own pace (learning center & knowledge base).


Testimonials
My experience with Isolocity has been fantastic so far. The setup was painless, and their support team is terrific! Quick to respond and resolve any issues in a timely and professional manner!

John S. from High North.

Industry: Laboratory
It has all the features I need for a company of our size and the price is fair.QMS is friendly user.Very good customer service, very fast turnover .

Sara M. from Believe Supplements.

Industry: Natural Health Product
It is a software very easy to use, additionally its interface is very simple, comprehensive and intuitive, covers many features and areas of utmost importance to meet the quality standards imposed by ISO standards, so it facilitates certification, also occupies the field of production and / or maintenance by generating orders or commands needed to calibrate or verify the equipment, keeps online all documents necessary for AS / ISO and tracks all KPI, such as quality and delivery performance.

Carlos B. from SB Tool & Machine Co.

Industry: Aerospace
Isolocity has been a turn key solution to implementing the ISO9001:2015 standard. Chris and the Isolocity team have made for a fast, easy and fun transition into implementing data control. With the easy to use software and excellent customer service offered, I would recommend this solution to any business concerned with Quality Control.

Danielle Vine from Dvine Laboratories.

Industry: Laboratory
The team at Isolocity are very supportive during the learning process and really spend the time to be sure that we transitioned effectively. The software is intuitive, well designed and captures everything we need without a huge learning curve and a long startup process.

Jeff N. from Ambix Manufacturing.

Industry: Manufacturing
Efficient, user friendly, keeps everything in one place, over the internet which means it's accessible from anywhere around the world. Keeps your drawings, parts characteristics, notes. Generates orders (which we use as work orders). Alerts you when it's time to calibrate or check equipment, keeps all necessary documents for AS/ISO online plus keeping track of all KPI's such as quality and delivery performances.

Arsany B. from SB Tool & Machine.

Industry: Aerospace
Good service, easy-to-use, and a great software to get your business organized and manageable.

Jacob Luke J. from TJP Labs.

Industry: Biotechnology
We have been using Isolocity since 2018 and have nothing but good things to say about Chris and the Isolocity team. Whenever we have had a support request, the Isolocity team have been exceptionally responsive and quick to resolve any issues. In addition, the Isolocity software has helped us iteratively maintain our ISO 9001:2015 certified quality management system and pass external audits with flying colours.

Michael Amadi from Nimble Learn.

Industry: Service
Isolocity keeps us honest when maintaining our internal SOPs. Not only with the internal training tutorial to use the tutorial, but followups from their customer success representatives weekly to ensure we have the support we need. CAPA, alerting, version control of SOPs and release forms are all easily done in Isolocity.

Daniel Wanis-Ruiz from Elevated Signals

Industry : Service
The software offers an abundance of features at an incredibly affordable price. It's exceptionally user-friendly and intuitive to navigate.

Greg J. from Far Chemicals.

Industry: Chemicals
Isolocity has really come to bat for us when it comes to the support of their products. Their level of communication and flexibility has helped reduce countless headaches. This is a company that truly stands behind their product and has provided an excellent level of service.

Brandon Basham from Marimed.

Industry: Cannabis
User friendly in production -Traceability is effective -Training management is automated -SOP Version control/change control is easy to use -Complaints, change control, non-conformance, OOS and deviations are already built in

Sebastien R from Newpharma Gnik.

Industry: Food production
We LOVE Isolocity for Document Control, Equipment Maintenence and Training.

Phil H. from Pond Naturals.

Industry: Biotechnology
I absolutely adore this software. I honestly can't think of any downsides to this program.

Antônio A. from BZAM.

Industry: Cannabis
We are proud customers of Isolocity. It's an excellent tool, it helps us save a lot of paper. With Isolocity we are able to track everything digitally. It's been an excellent relationship with Isolocity, they provide great customer service. If we face any issue or any question, they provide training on how to use Isolocity for our employees. Isolocity has been amazing for us, happy to work with them.

Rick Moriarity from High North.

Industry: Laboratory
The customer service at Isolocity is superb. The agents are easily reached easy to talk to and respond in reasonable time. This way your work flow is not delayed. They also check in on you if they have not heard from you in a while to ensure that everything is going well. They facilitate training and make suggestions on how we can better utilize the services of Isolocity.

Odette C. from Pure Jamaican.

Industry: Pharmaceuticals
Ease of accessibility and fillable templates helped to eradicate paper forms.User friendly and works on any device.Task assignments, Implementation Plans and Notifications recorded on reports.

Faith M. from Bold Growth

Industry: Natural Health Product
Isolocity has great expertise in quality management. Their consulting service and innovative Isolocity software were really helpful in our ISO certificate application process. I would highly recommend Isolocity and Chris for other small-medium enterprise who are seeking consulting and software solutions for quality management.

Tony.X. Cao from AUG Signals

Industry: Manufacturing