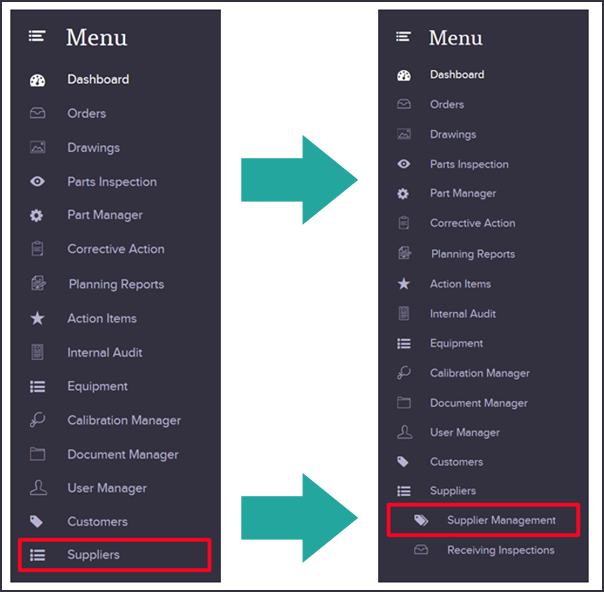 To enter the supply chain management portal, click on the "Suppliers" menu in the left-side navigation pane to see the new sub-menu appear. Then click on "Supplier Management".
You can manage the supply chain by editing existing contacts or add a new contact by clicking the "Create New Supplier" button.
A new form will appear where you can fill out contact information and roles assigned to the supplier. Additional information such as the upload of a certificate (including its expiry date) and quality procedures can be inserted here as well. An email notification will then be sent out to confirm your action once you click "Create Supplier". The supplier will also receive a similar email that will prompt them to complete any additional information required in the "Supplier Portal".