Step #1
Click here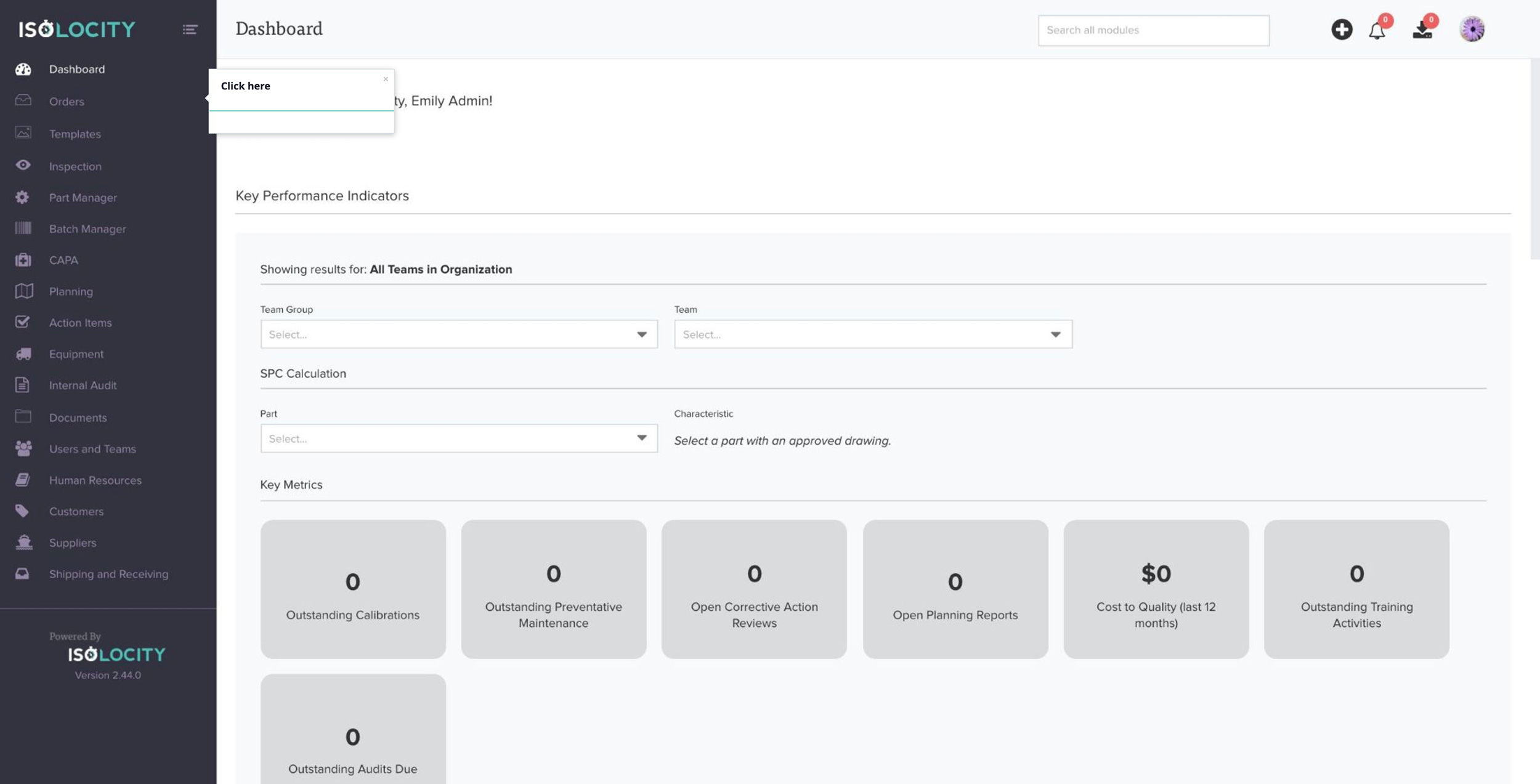 ---
Step #2
Click "Create Order"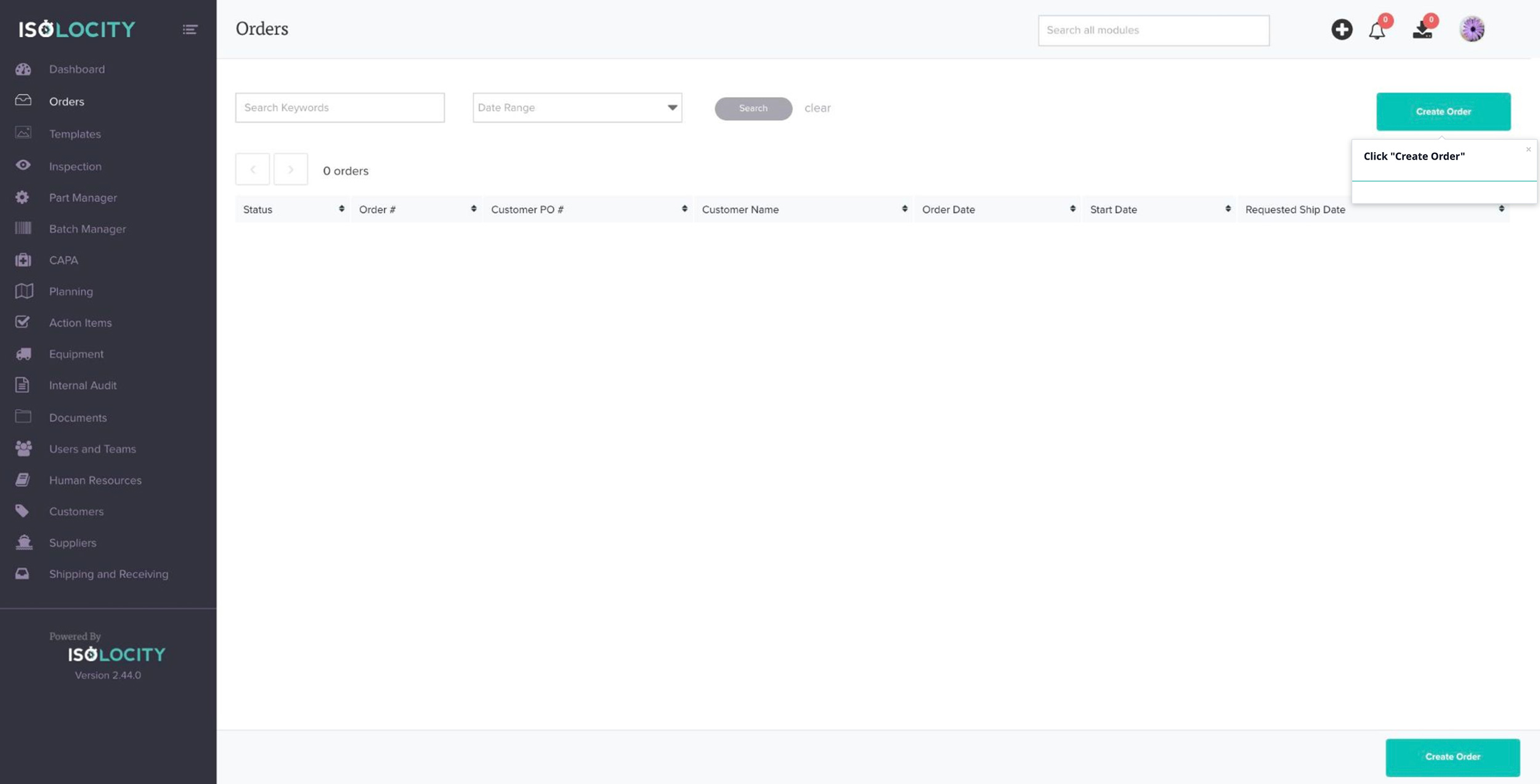 ---
Step #3
Enter the "Customer Name" (Required)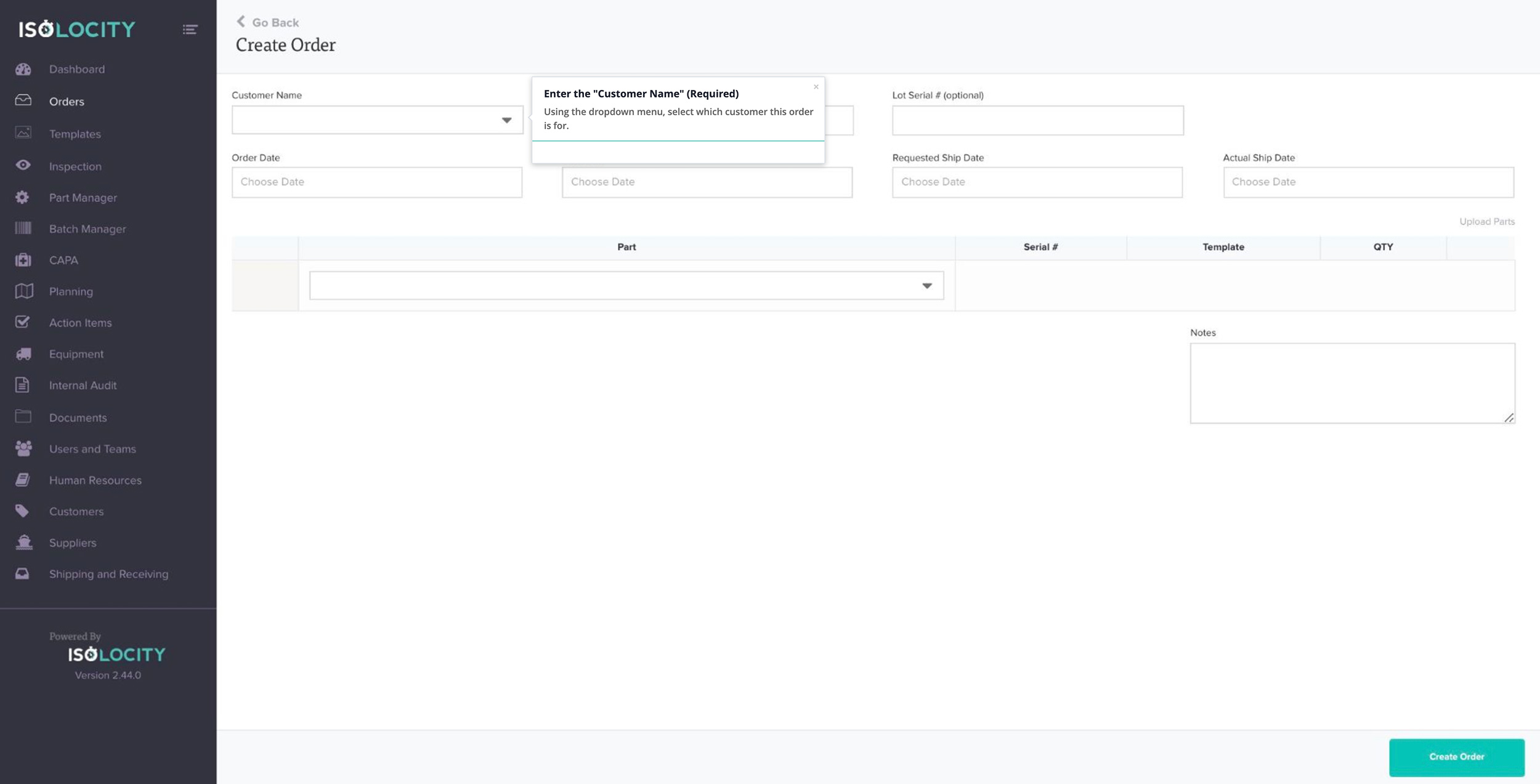 ---
Step #4
Enter "Customer PO #" (Optional)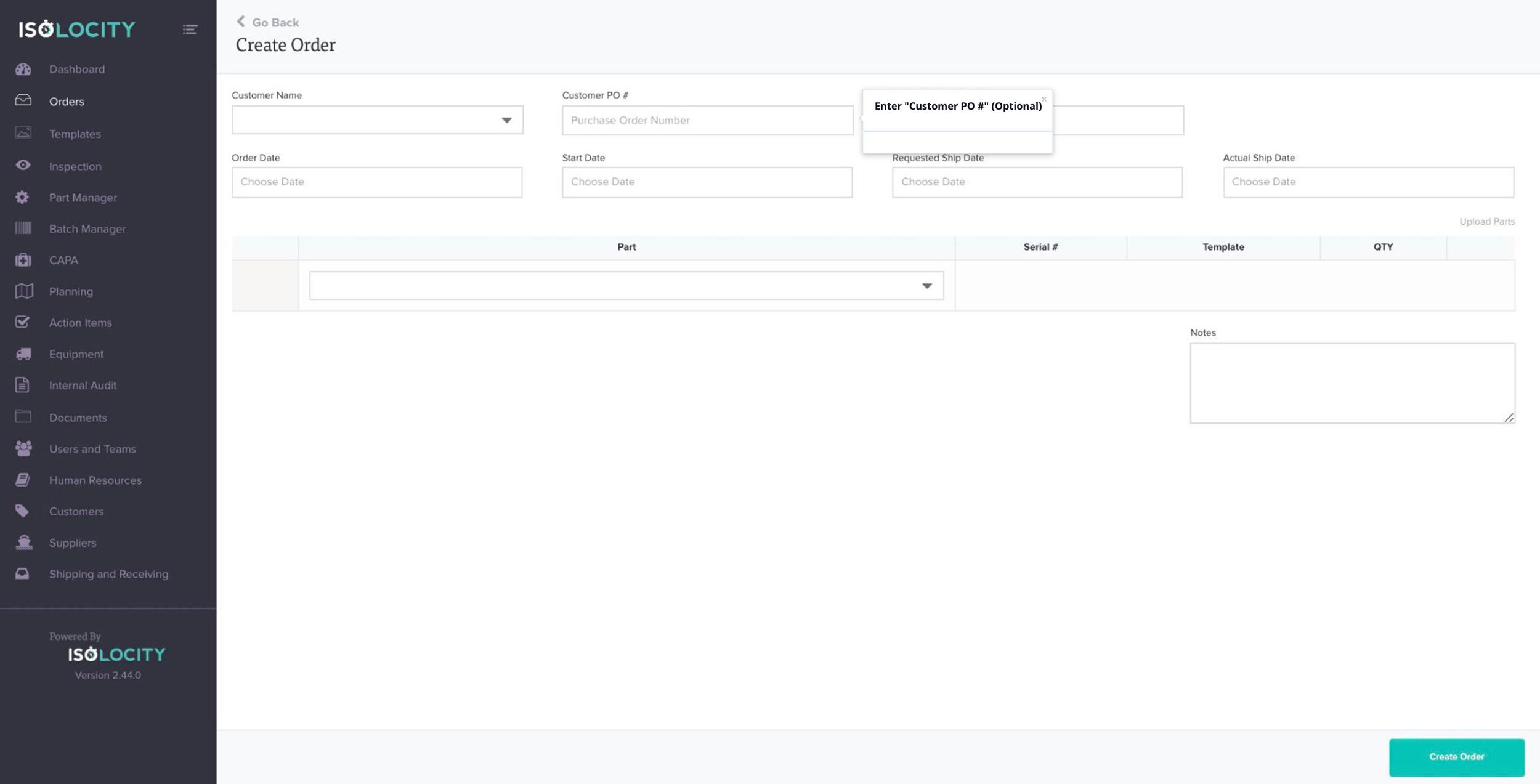 ---
Step #5
Enter the "Lot Serial #" (Optional)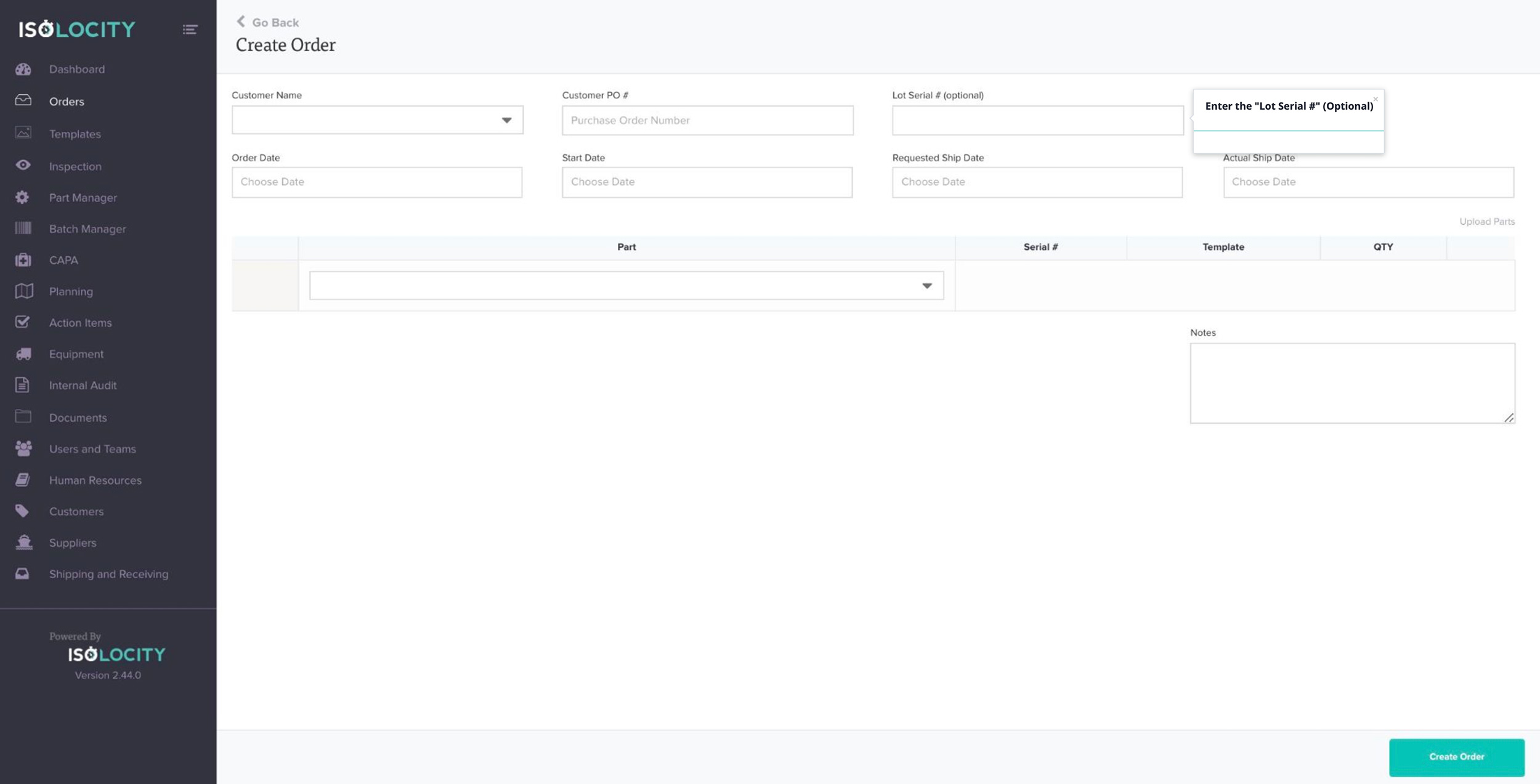 ---
Step #6
Enter the "Order Date" (Required)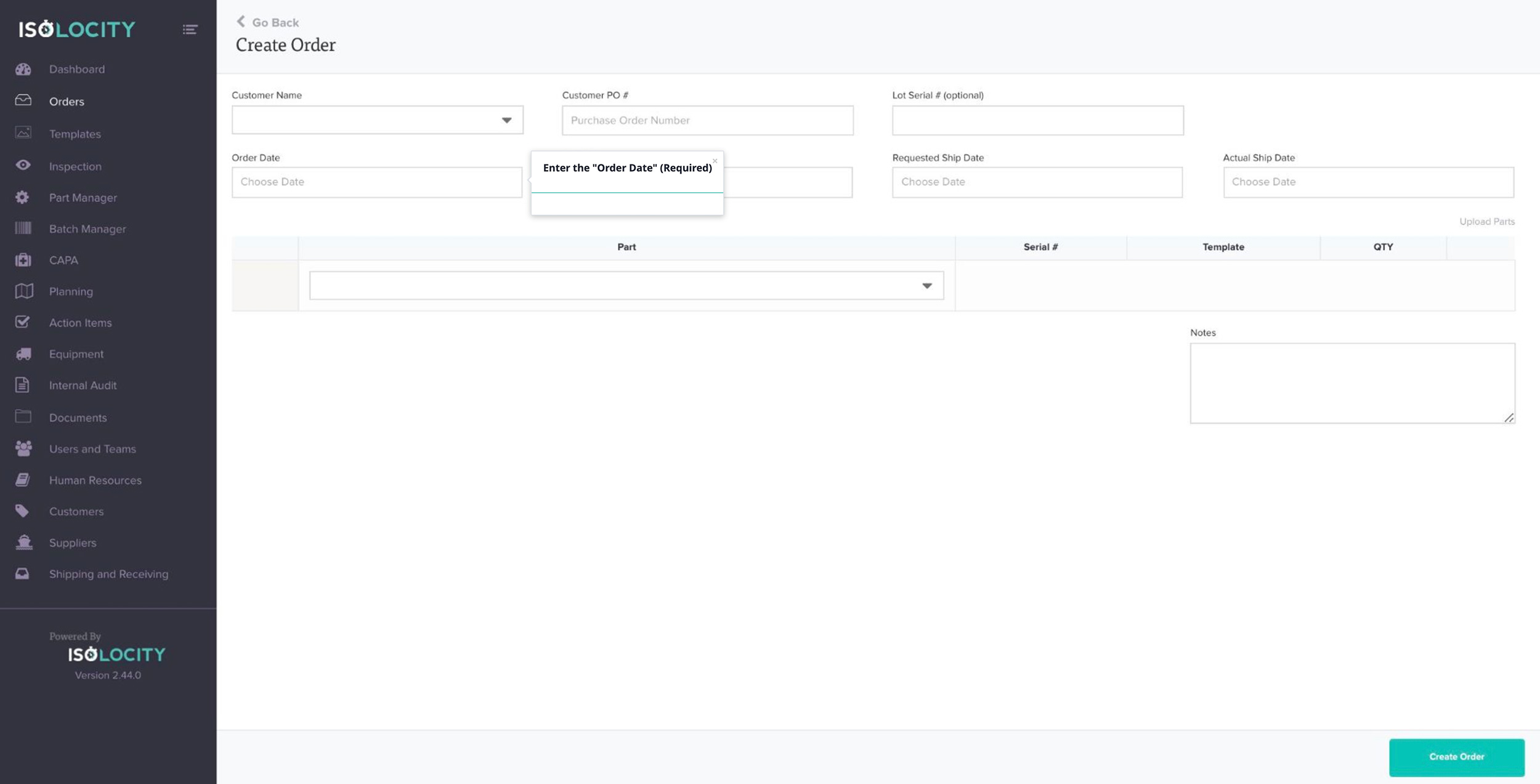 ---
Step #7
Enter the "Start Date"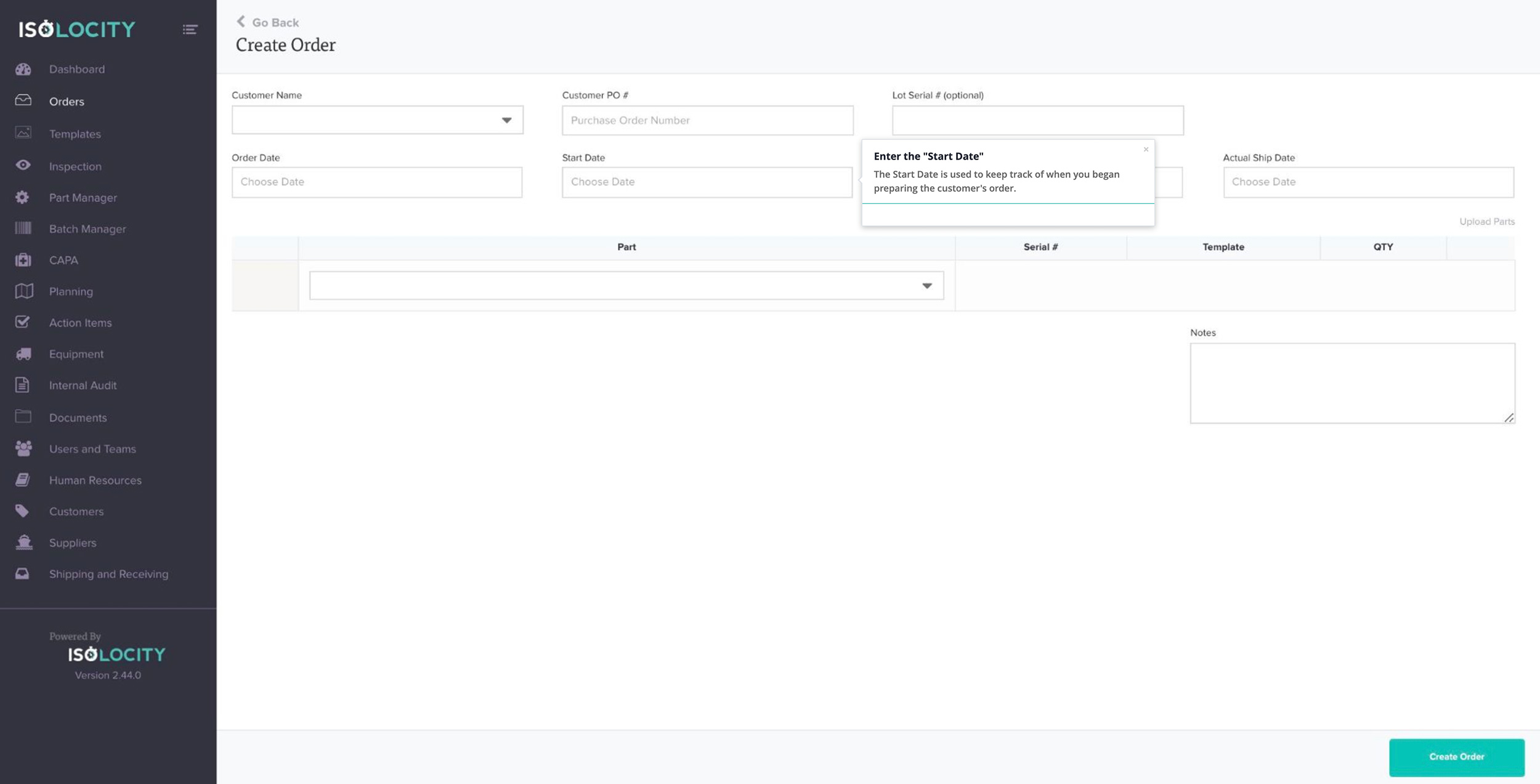 ---
Step #8
Enter the "Requested Ship Date" (Optional)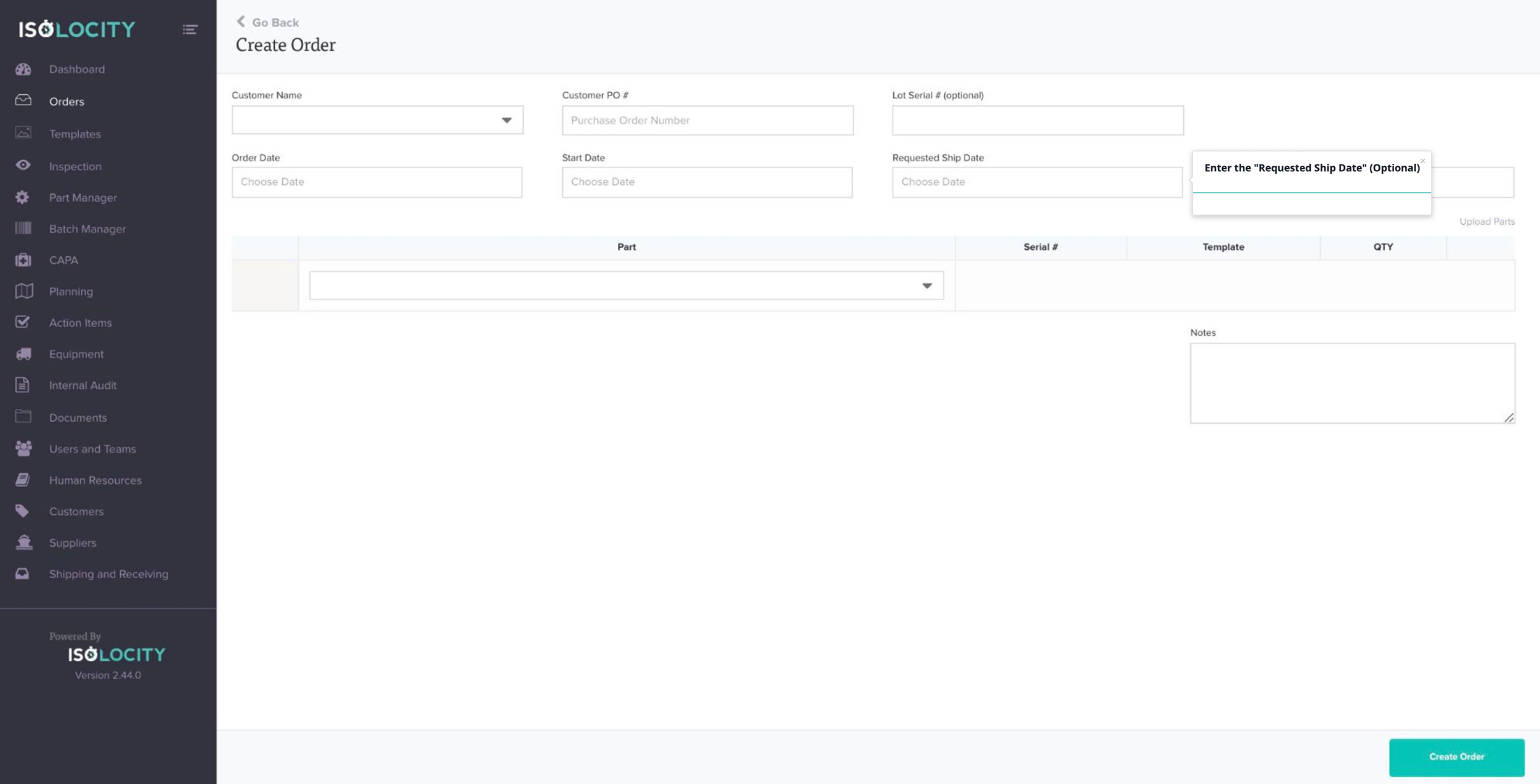 ---
Step #9
The "Actual Ship Date" can remain blank
---
Step #10
Select the part(s) in the order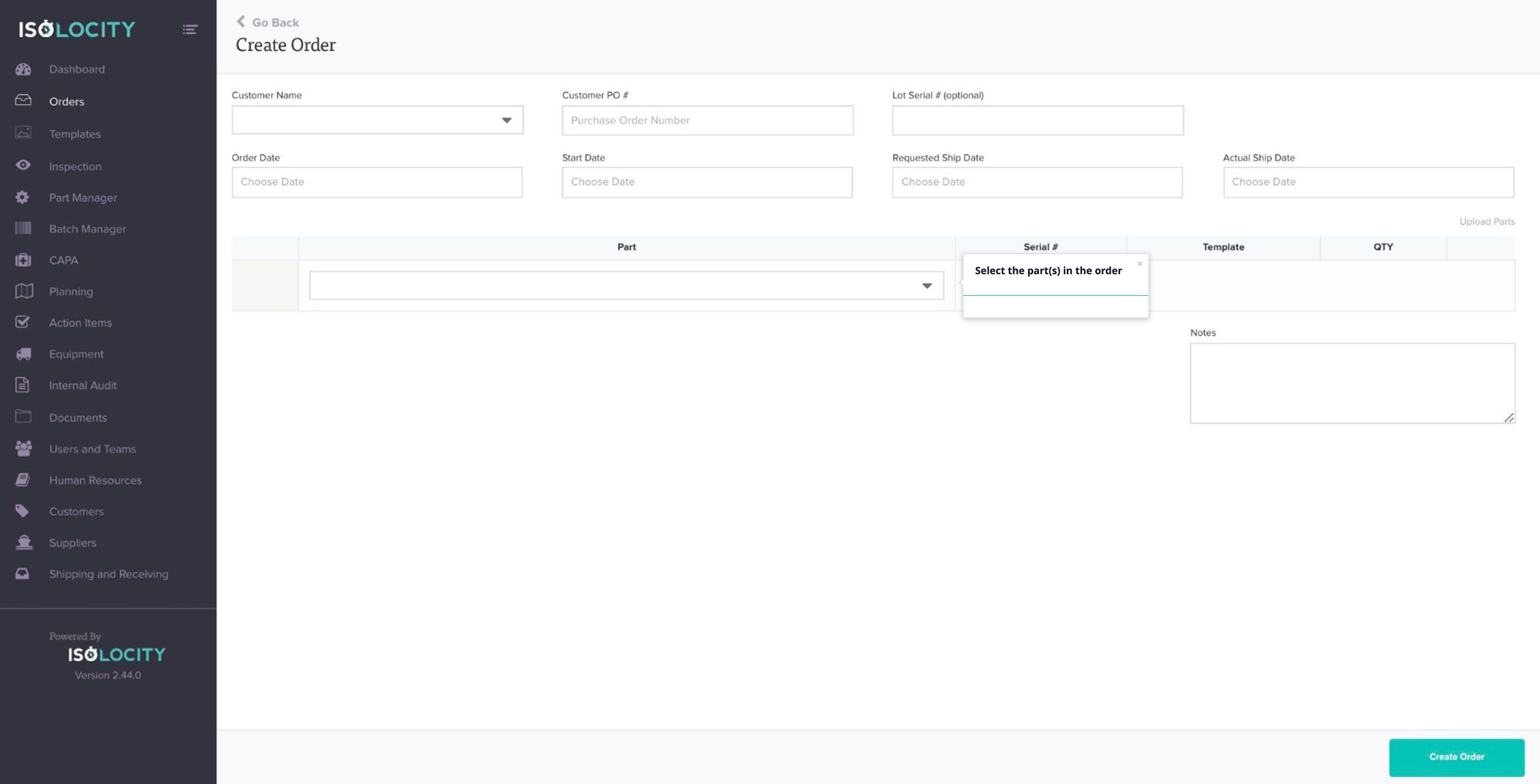 ---
Step #11
Enter the "Serial #"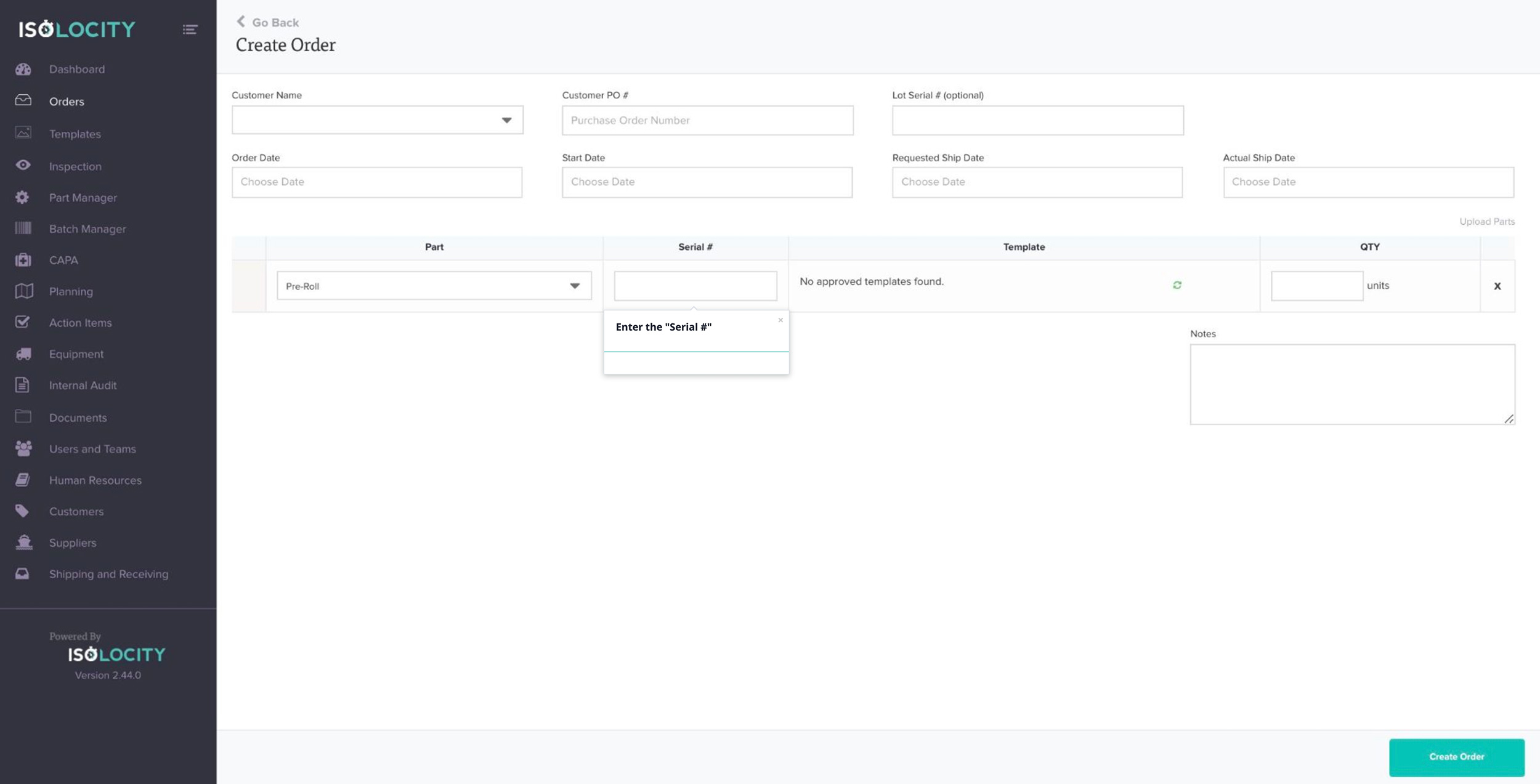 ---
Step #12
Enter the "Quantity"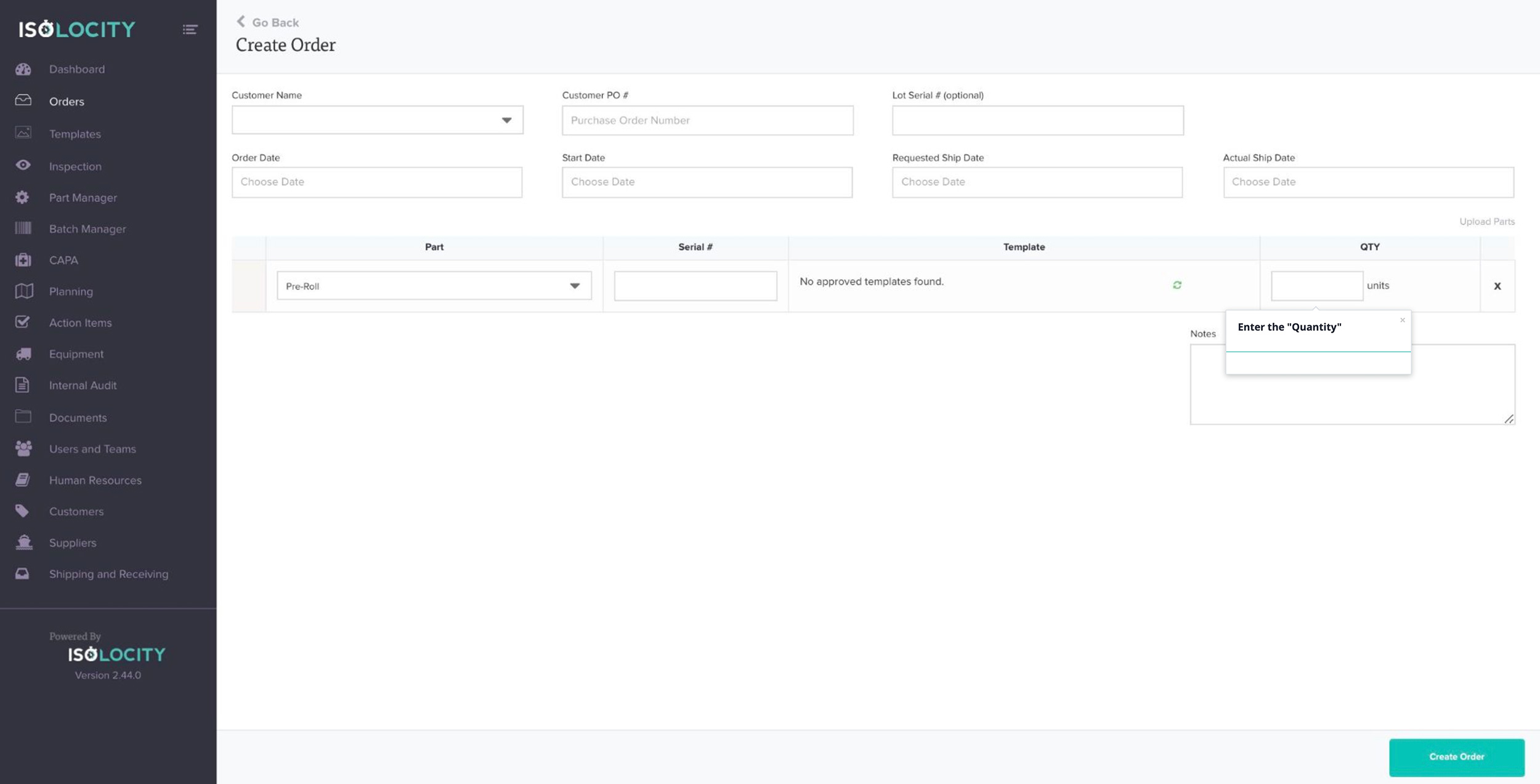 ---
Step #13
Click the Checkmark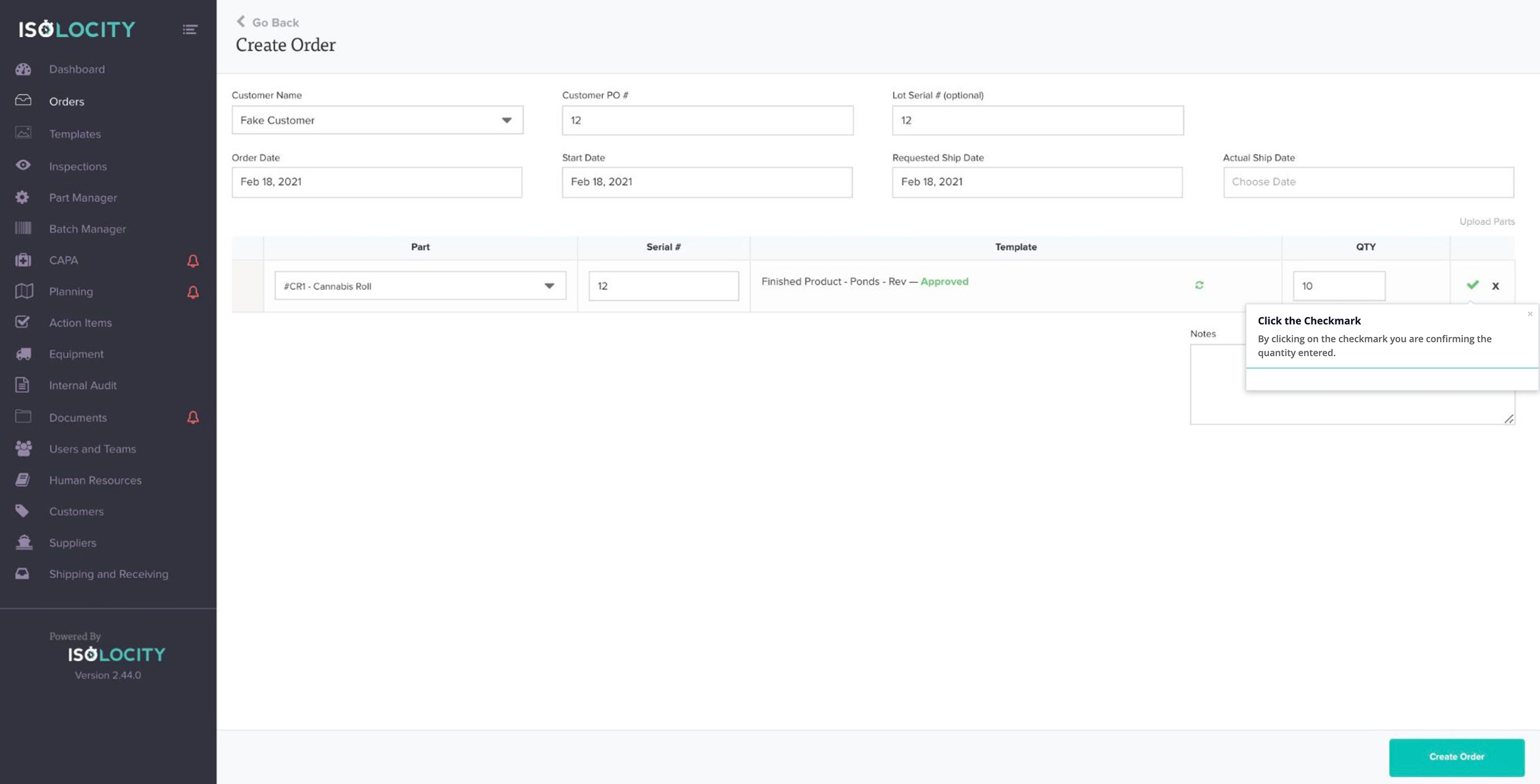 ---
Step #14
Enter any Notes (Optional)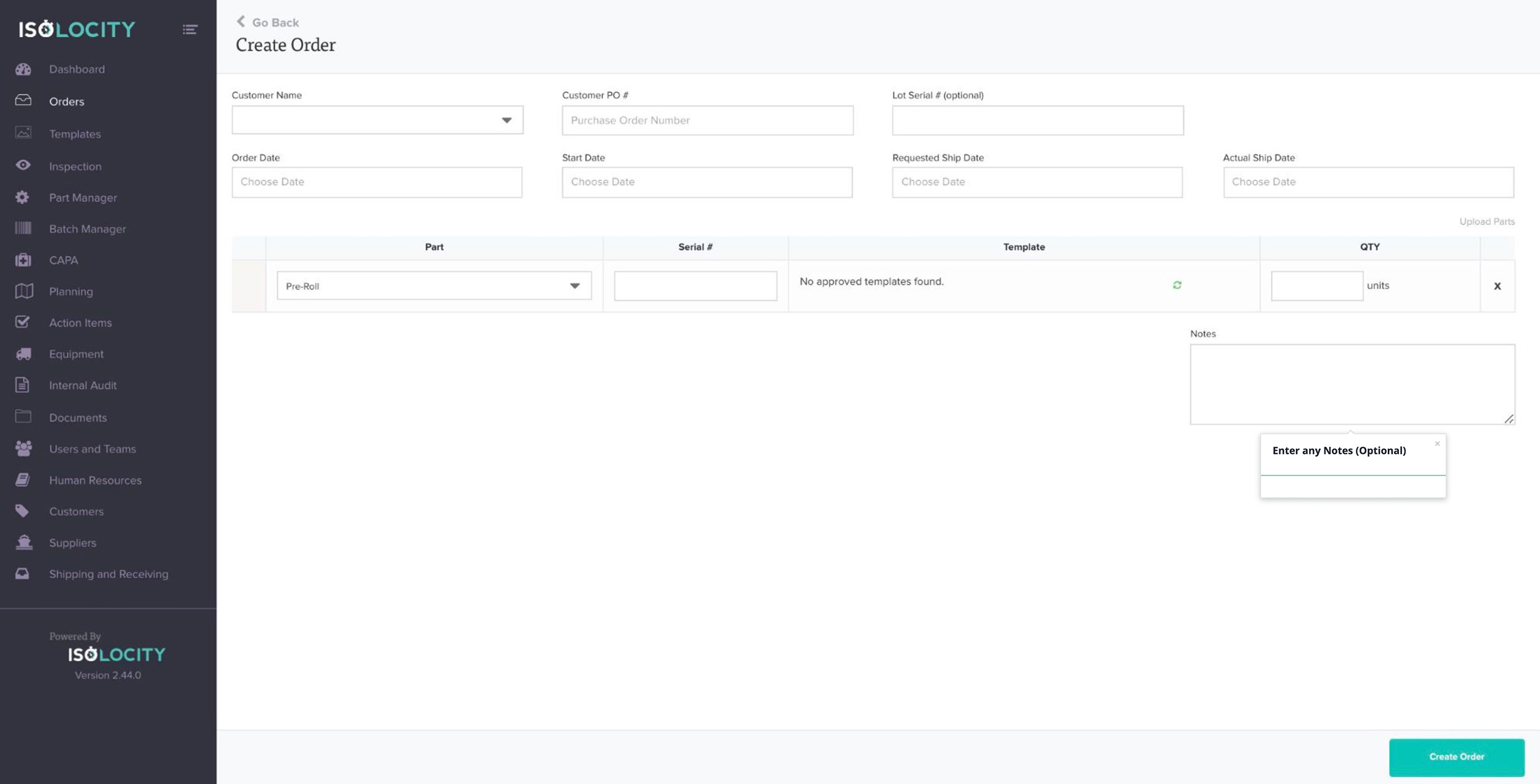 ---
Step #15
Click "Create Order"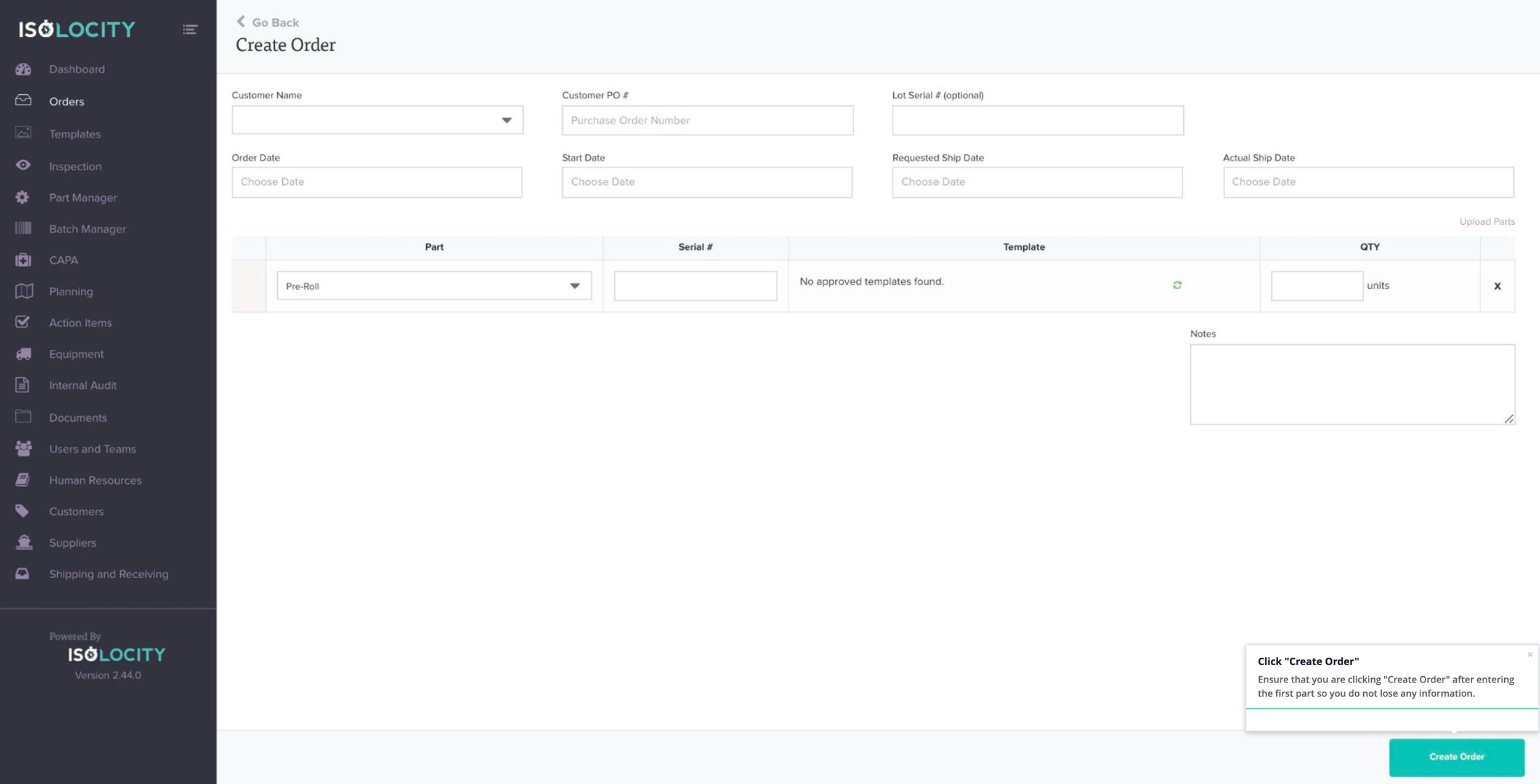 ---
Step #16
Continue to add additional parts within the order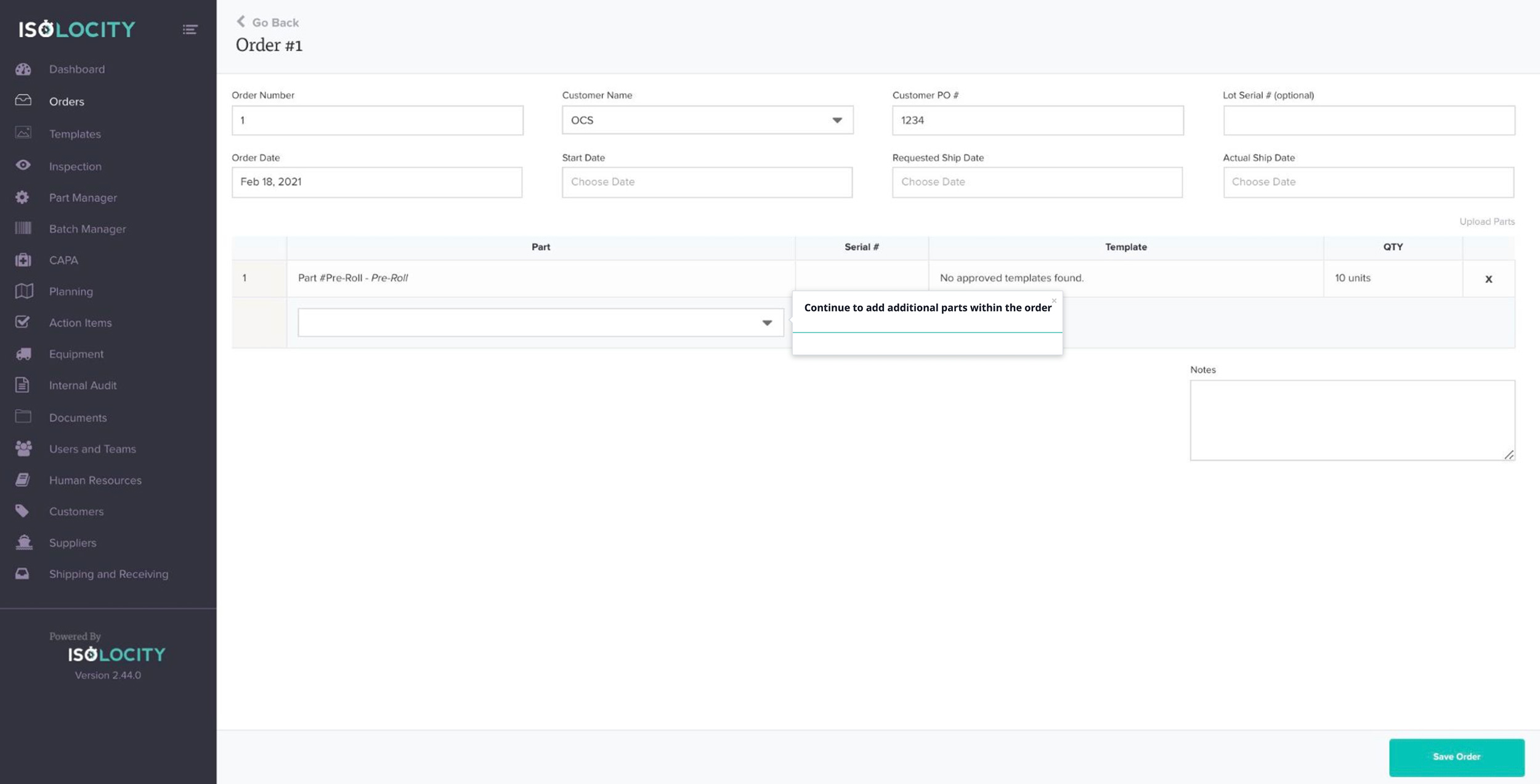 ---
Step #17
Click "Save Order"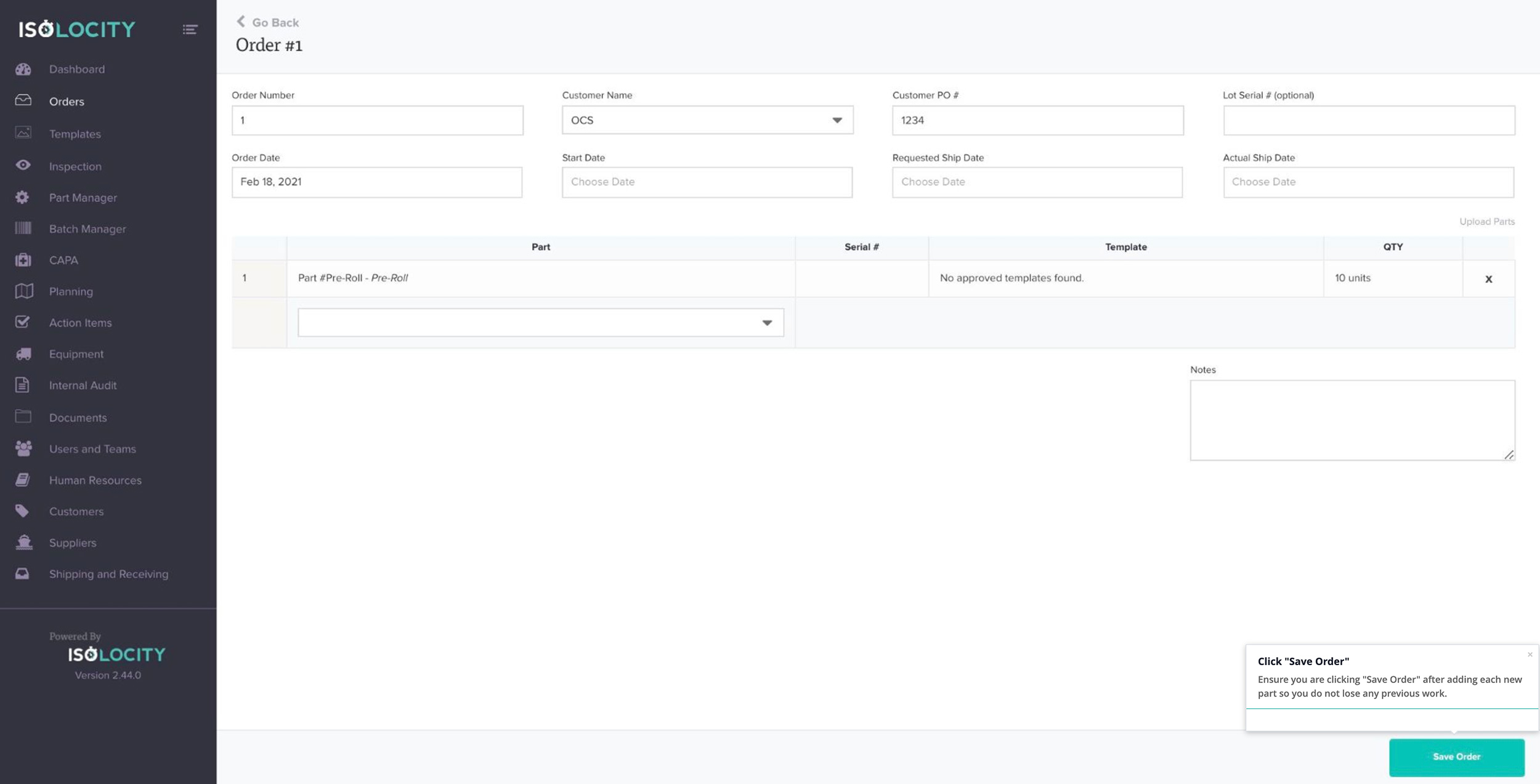 ---
Step #18
Click on the clock to see your activity.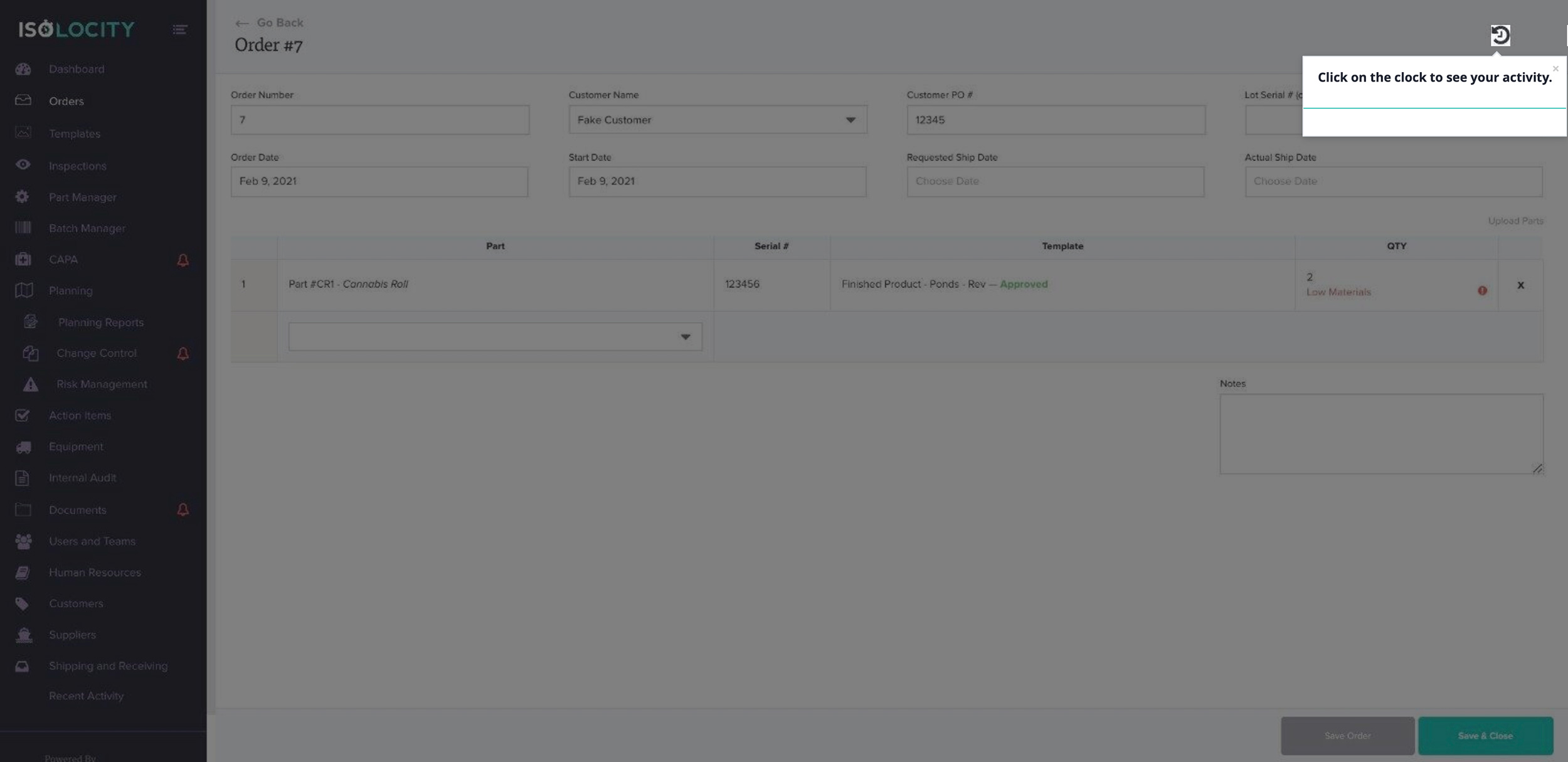 ---
Step #19
The activity tracker shows all activity for this report.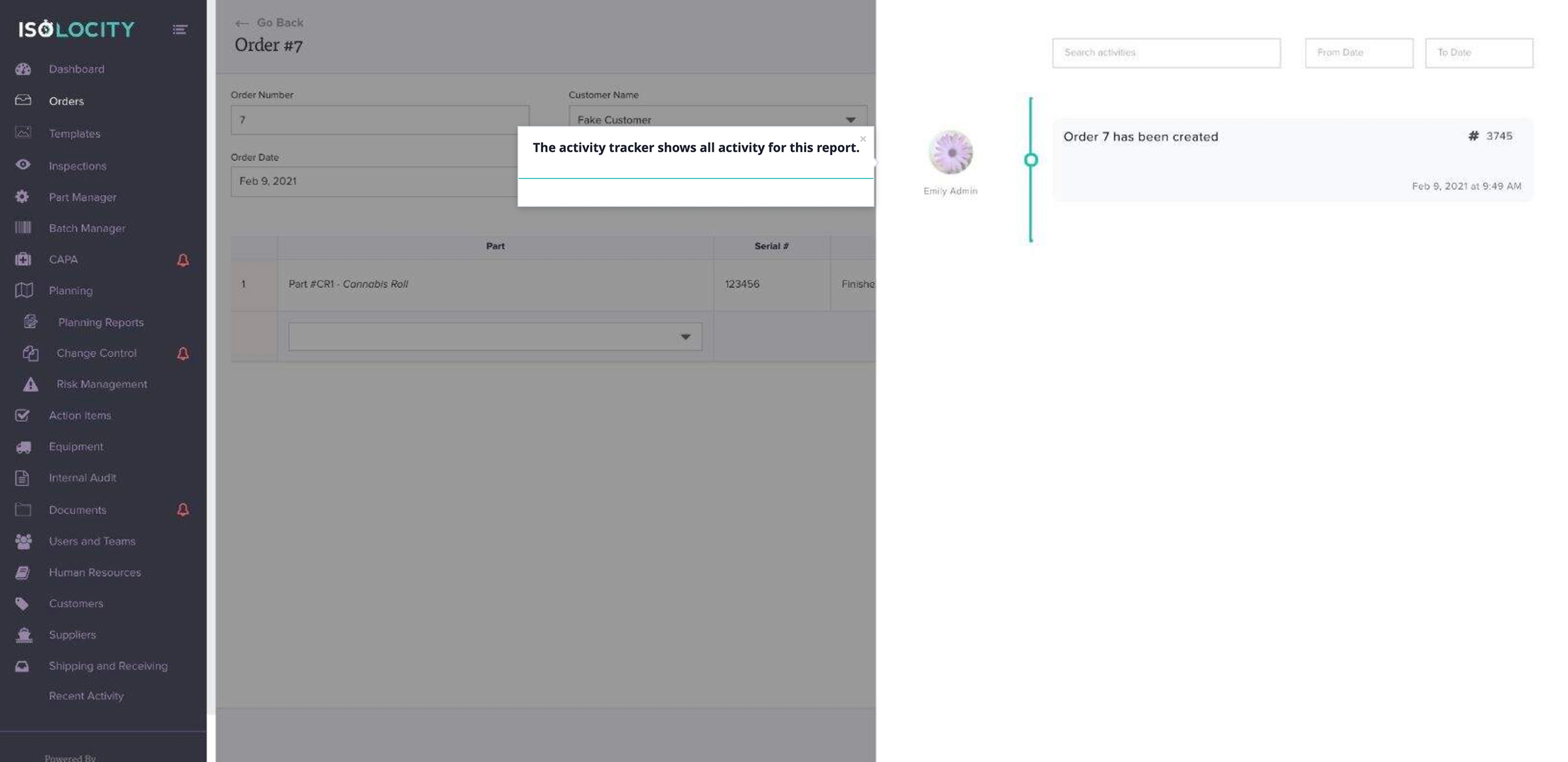 ---
Step #20
Activities can be searched by key word or date range.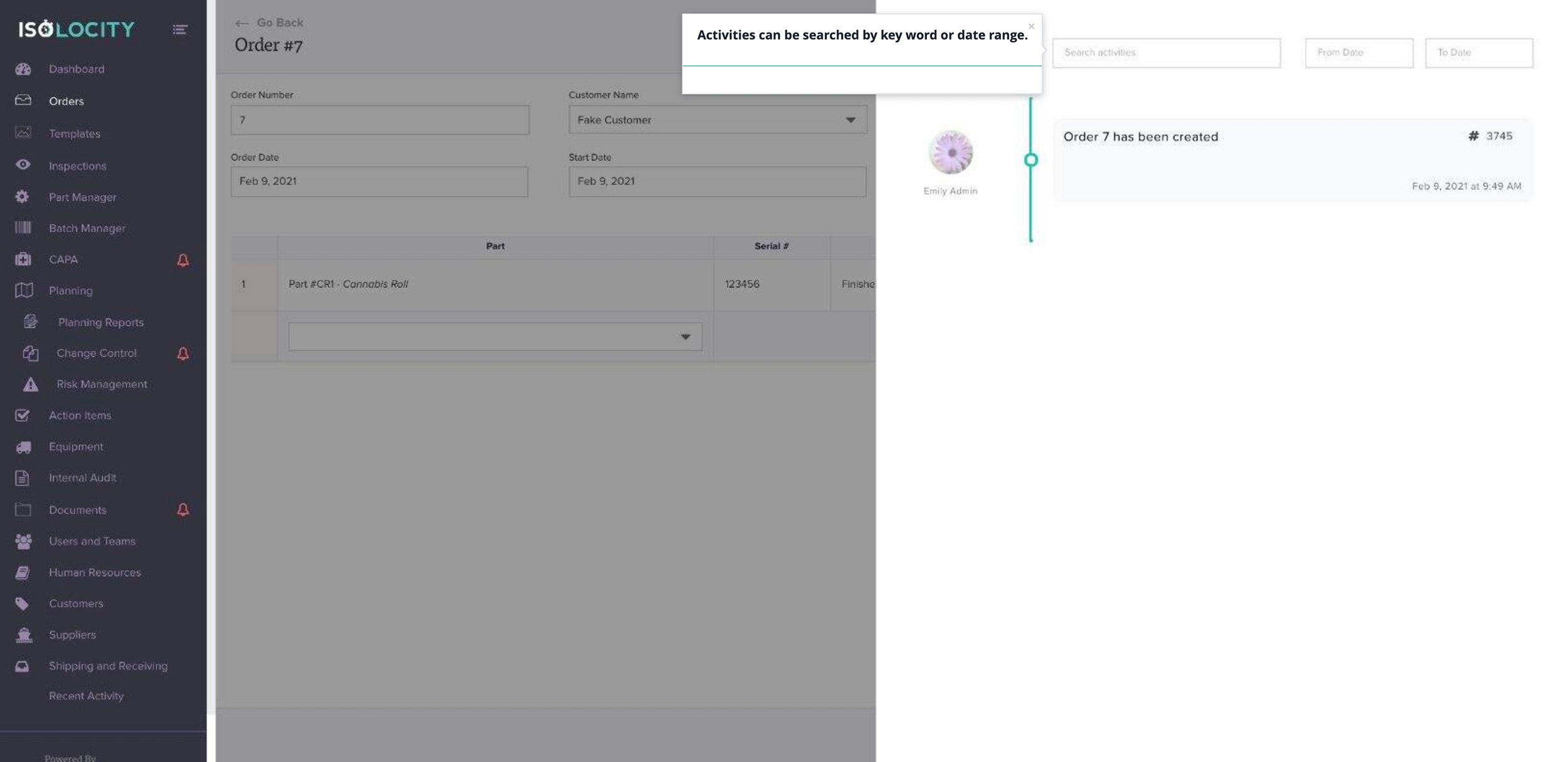 ---
Step #21
The user, the action and the date/time is tracked and recorded here.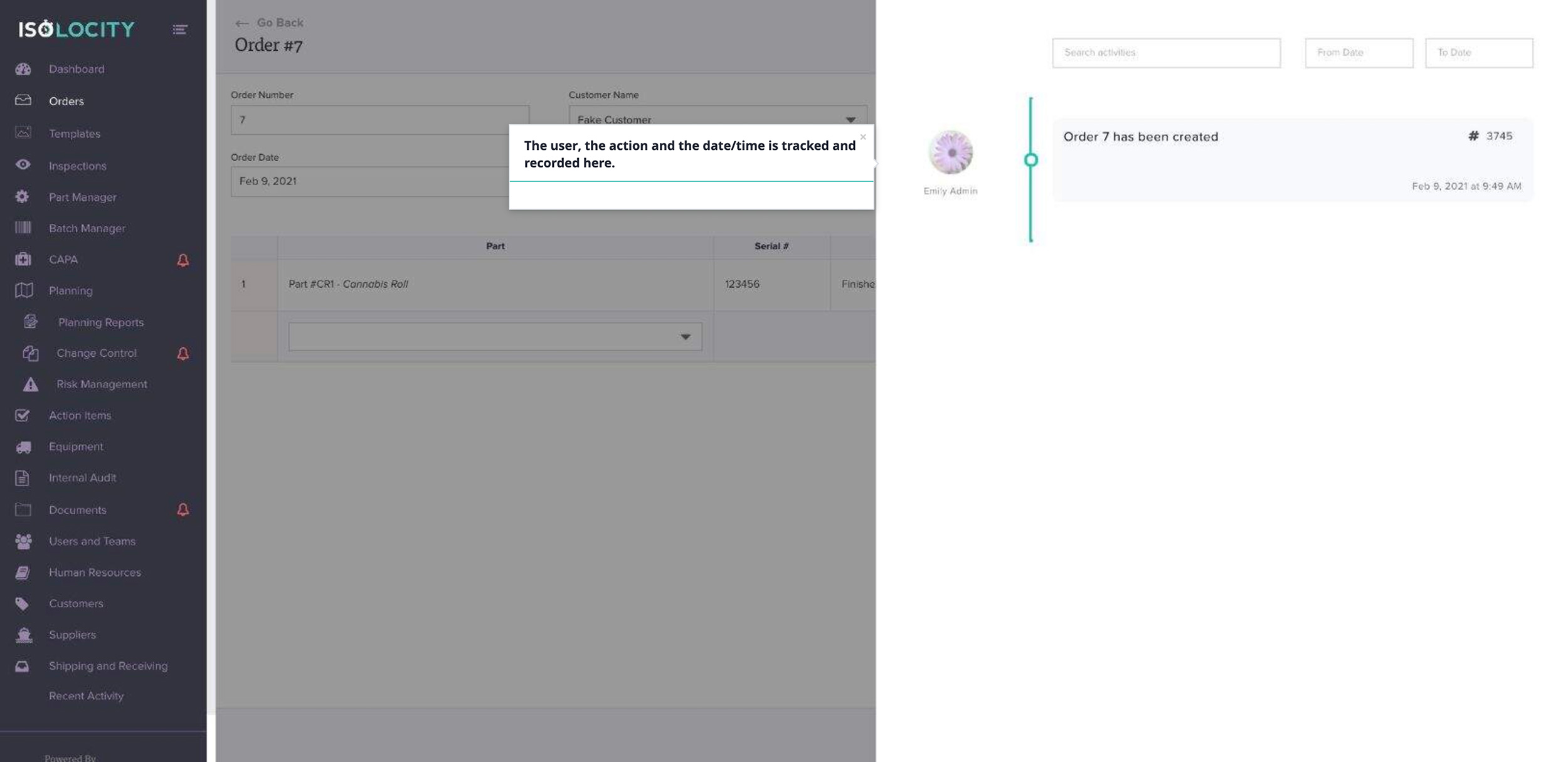 ---
Step #22
Click on the blank space to go back to the report.