ISO 9001 Audit Checklist
If you oversee quality management within your organization, you've likely searched for a comprehensive ISO 9001 audit checklist to evaluate your current status and optimization potential. Yet, if you demand nothing but the finest, your search ends here. Welcome to the pinnacle of quality management solutions, custom-tailored just for you.
Not fond of reading? No worries. Watch this video about the ISO 9001 Audit Checklist!
Features of the ISO 9001 Audit Checklist Spreadsheet
1. This document is fully editable and free for your company's internal use. Furthermore, when utilized for your own organization, there are no copyright restrictions. However, if you intend to use it on behalf of a client, it's essential to give proper credit to Isolocity for this valuable resource.
2. A single snapshot, meticulously designed for top management, offers a comprehensive overview of the current compliance status. Therefore, armed with this insightful perspective, decision-makers can easily grasp the organization's adherence to standards and make informed strategic decisions.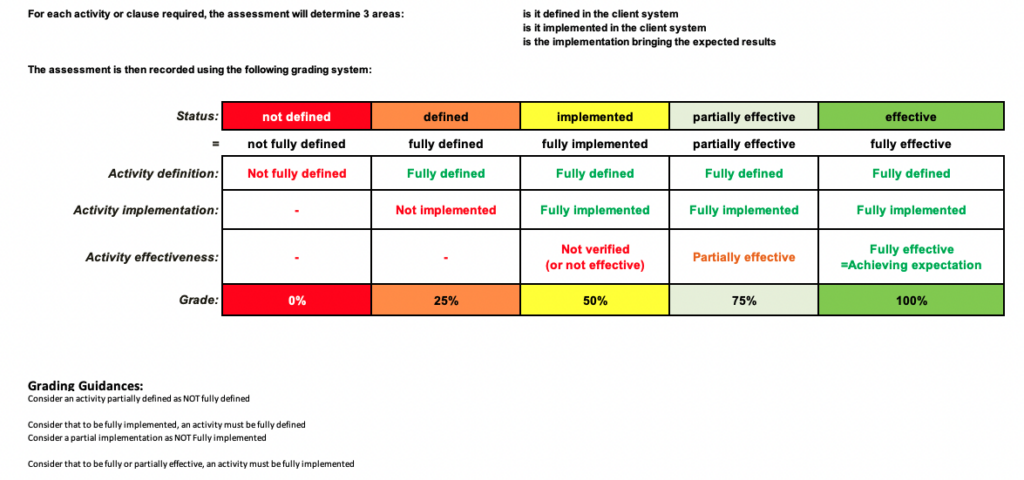 3. Additionally, the spreadsheet is exceptionally thorough, guaranteeing that you won't overlook any ISO 9001:2015 standards. Consequently, it provides a meticulous examination of every criterion, leaving no room for oversight and ensuring a comprehensive assessment of compliance.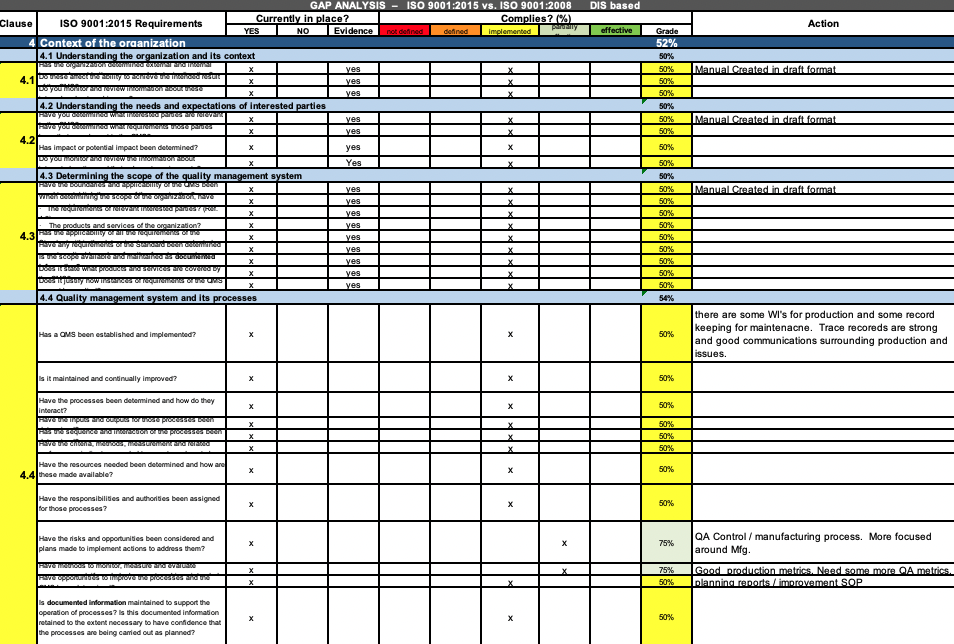 4. Lastly, there's a dedicated table and graph section, providing a visual representation of the current status across all clauses. This visual insight enhances your understanding, making it easier to interpret and strategize based on the presented data. Moreover, this graphical representation simplifies complex information, aiding in more effective decision-making processes."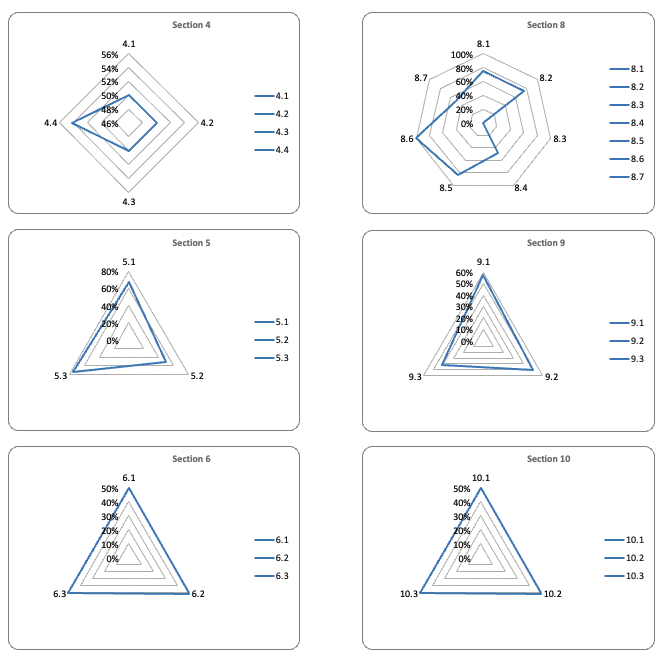 If you require assistance with your ISO 9001 journey, don't hesitate to contact us. As an ISO 9001-compliant company, we boast in-house experts with over 20 years of experience. So feel free to reach out, and let us guide you towards your quality management goals.
Download ISO 9001 Audit Checklist