Fill out the vital information for the CAR (Corrective Action Report).  The CAR can be saved at any point and completed at a later time and by another user.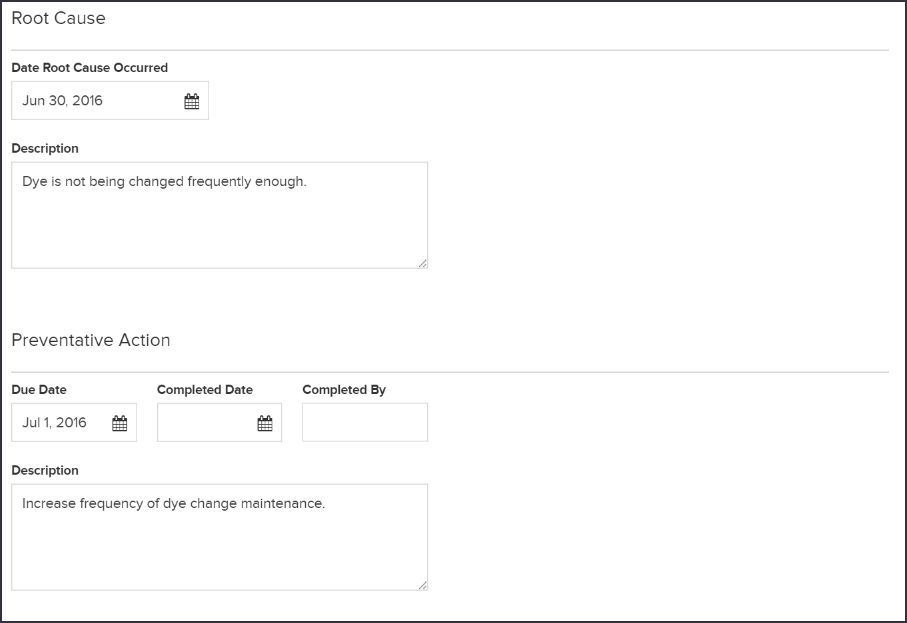 Determine root cause and preventative action details.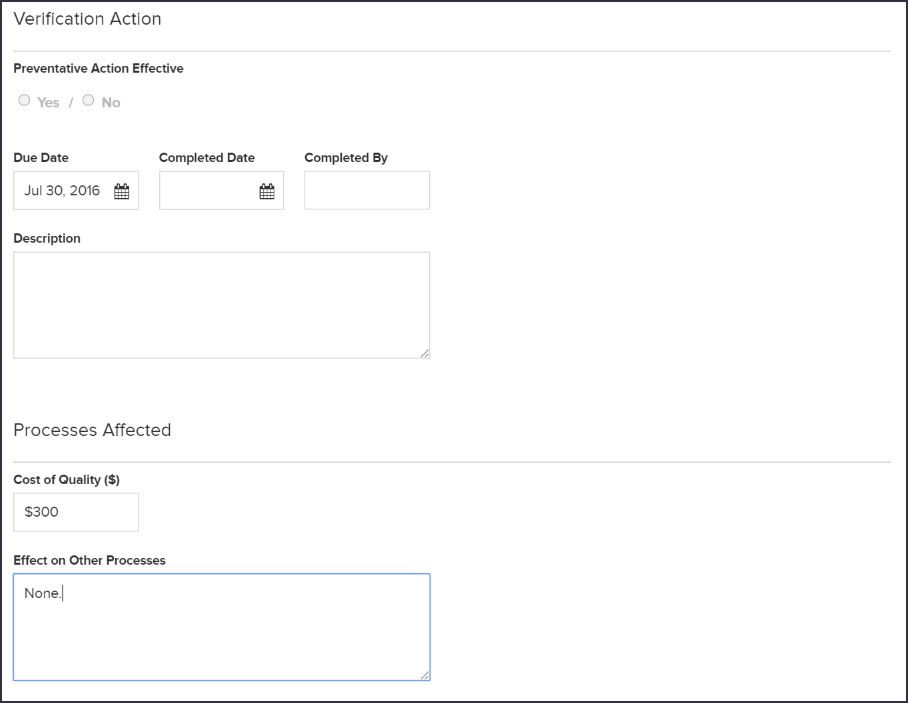 Apply a due date for the verification of the preventative action, and if desired, costs associated to the error.
Click "Create Corrective Action" to save the report at any time.
A reminder to complete the CAR will appear in your action items when the preventative action and verification are due.