Now you can watch this blog too!
ISO 9001 section 8.4 is related to supplier management and it's one of the most important sections in the ISO 9001 standard.
ISO 9001:2015 has brought in a lot of changes and supplier management is one of them. Gone are those days when it used to be only a list of suppliers. ISO 9001 section 8.4 focuses on controlling processes, products, or Services that are provided by an external party, i.e. supplier.
Having a proper process for your supplier is essential for your business and therefore this section is critical to companies that want to have a sound quality management system in place.
ISO 9001 section 8.4.1 – Qualifying a potential supplier
Who is a supplier
A supplier is anyone from whom your organization receives goods or services. This includes every individual, business, and other entity that provides material, equipment, or labor to your company.
Who is a potential supplier?
Any company that has the potential of providing goods and services for your organization should be considered as a potential supplier regardless of whether they have been contacted by you or not.
How to qualify a potential supplier?
The first step is to set some parameters for filtering potential suppliers. You can use the following parameters for the same,
Criteria for shortlisting potential suppliers
Legality – Do they abide by all the legal requirements for this job?
Capability– Do they have the resources you will require, both human and equipment?
Nature – Are they responsive to your requirements? Extra points for being environmentally friendly.
Quality – And most importantly, do they have the proper quality standards?
If you use this filter, you will be able to get the list of your potential suppliers. Now you will have to use the last 3 filters to finalize your supplier.
Criteria for finalizing your supplier among all potential suppliers
Price – How competitive their cost is, does it fit in your budget? Is it value for money?
Delivery Time – Delivery time can be crucial for some companies. So you would want to get clarity on this and make sure it is aligned with your objectives.
Reputation – You would want to hire a supplier who has a good reputation in the market.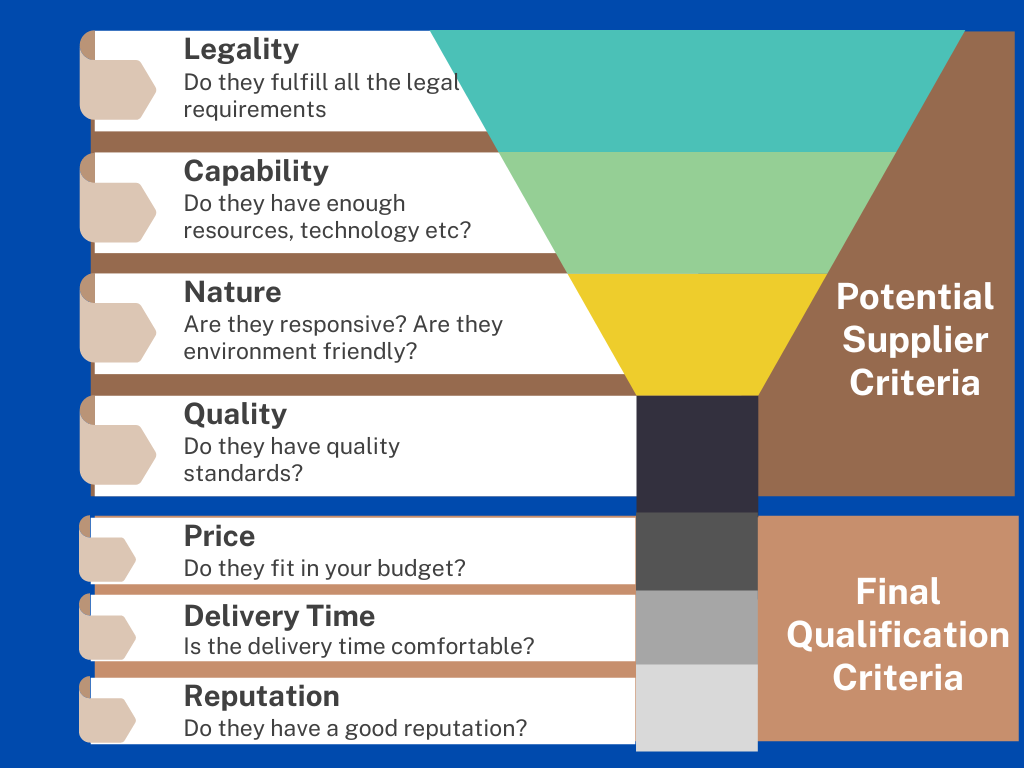 ISO 9001 section 8.4.2 – Controls for Suppliers
This section is really important because it helps you to make sure that the products and services you get from your suppliers are consistently good quality, reliable, and fit for purpose.
This section focused on implementing proper control measures for your suppliers.  The first step is to decide the parameters you would want to measure and then define a measurement as well. It should be well-defined without any vague words. For e.g. for conformance, you can keep a specific certificate or third-party test result as your control measure. You can also have control measures on delivery, specifications, etc.
In Isolocity we have a provision for keeping track of certain control measures.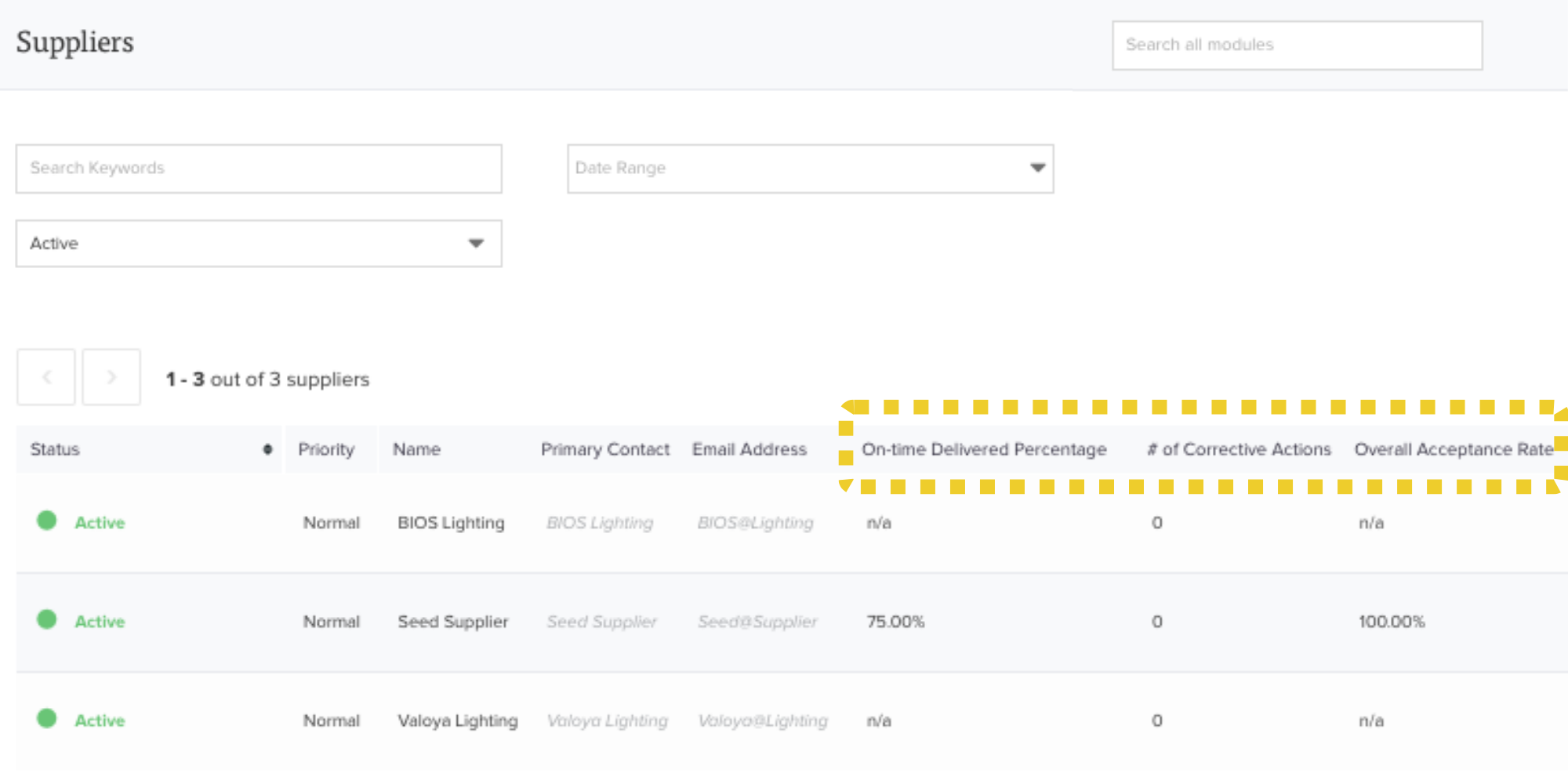 ISO 9001 section 8.4.3- Communication with Suppliers
Supplier communication is an important part of the ISO 9001 process. Suppliers can be a great resource for your company, so it's important to maintain good relationships with them. But at the same time, you would want to get the best quality product or service from them. Therefore to be on the same page, you need to have a proper communication process and that process ideally should be documented, else if the supplier screws up and the control measures are not documented anywhere, it's on you.
Most companies include these in the contract, agreements, work orders, or purchase orders but other communication methods are also okay provided they are documented well. To understand if control measures are met, you can also ask them to share statements of works and test plans. You can also go to their facilities for an audit.
Benefits of ISO 9001 section 8.4
Once you implement all subclauses of ISO 9001 Section 8.4, you will have the following advantages
You will have a number of trusted suppliers and will have less room for surprises
Because of all control measures, the degree of error will be less resulting in superior quality products/services
In case things go south because you have everything documented, you will be able to safeguard yourself and your company from any financial or legal trouble.
Conclusion
We hope you have enjoyed reading this article on ISO 9001 section 8.4. If you have any questions, feel free to reach out to us here.