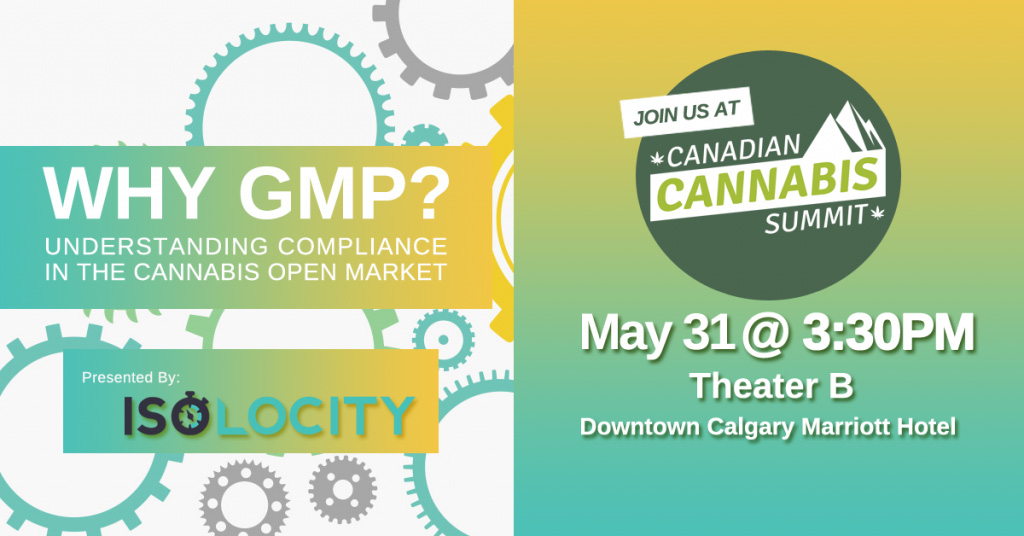 Summit Cannabis for Canadians – Invitation
Join us for our next cannabis event presentation at the Canadian Cannabis Summit 2019. Our presentation "Why GMP? Understanding Compliance in the Cannabis Open Market" will break down these topics and more.
Learn about GMP and what you need to comply. Join us in a discussion on the cannabis open market, its international regulatory implications, and its connection to GMP. What makes a GMP system different from a S2S system? Its importance to consumers and also why implementation is the key to your success in the industry. Isolocity breaks down how GMP gets you ready for bigger business in newly open markets.
Can't make it to the live at the Canadian Cannabis Summit? You can also sign-up for our newsletter where we share this and additional industry insight. Find out how to adapt your business to the compliance requirements of the open market.
Check out our events section to see us at any upcoming cannabis events near you. You can also get a free demo of our automated GMP compliance software now.