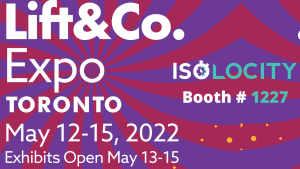 Lift Toronto 2022
Lift&Co. Expo is back and so are we. Catch us live at Booth # 1227 from May 12-15.
The Lift Toronto Conference and Tradeshow is a prominent event in the cannabis industry. It serves as a platform for industry professionals, experts, and enthusiasts to gather and exchange knowledge, ideas, and innovations. This conference showcases the latest advancements, products, and services in the cannabis sector while providing valuable networking opportunities. Attendees have the chance to engage in insightful discussions, attend educational sessions, and explore a diverse range of exhibitors. The Lift Toronto Conference and Tradeshow plays a vital role in fostering growth, collaboration, and progress within the cannabis community.
Schedule:
Lift Cannabis Business Conference: May 12
Lift&Co. Expo: May 13-15 Industry Days:
May 13-14 Consumer Day: May 15
Location:
Metro Toronto Convention Center
Canada's #1 Cannabis Conference and Trade show returns, delivering expert insight and education, as well as the ultimate in business building networking and an expo floor showcasing hundreds of products, services, and industry innovations, all within a uniquely irresistible environment.
Visit us at Booth #1227 to learn how to automate GMP & ISO compliance and get significant time savings. You can also request a Free Demo to learn more about our automated GMP compliance software now.